Builders want minister to check cement price hike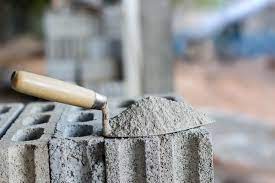 JOHOR BARU: The 15% hike in cement and concrete prices is adding to the burden of construction industry players, said builders.
The price increase came just eight months after the previous one, also 15%, in March.
"This is stressful for the entire construction industry," they said in a joint statement by Johor Master Builders Association president Kong Weng Keong, Melaka Builders Association president Datuk Lim Hau Jan, Perak Contractors Association chairman Chong Chee Leong and Penang Master Builders president Datuk Goh Teng Whoo.
They have called for Domestic Trade and Cost of Living Minister Datuk Seri Salahuddin Ayub to look into the matter.
"This is to resolve the turmoil of construction builders during this post-Covid-19 pandemic period urgently.
"We hope the ministry could review if any party might have breached the Competition Act, which prohibits anti-competitive agreements and the abuse of dominant position in the market," they added.
"We hope all parties in the construction industry can carry on with the already tough business environment in a more sustainable manner," the statement read.
Refer full news:
https://www.thestar.com.my/news/nation/2022/12/10/builders-want-minister-to-check-cement-price-hike