MICCI & JMBA MOU Signing Ceremony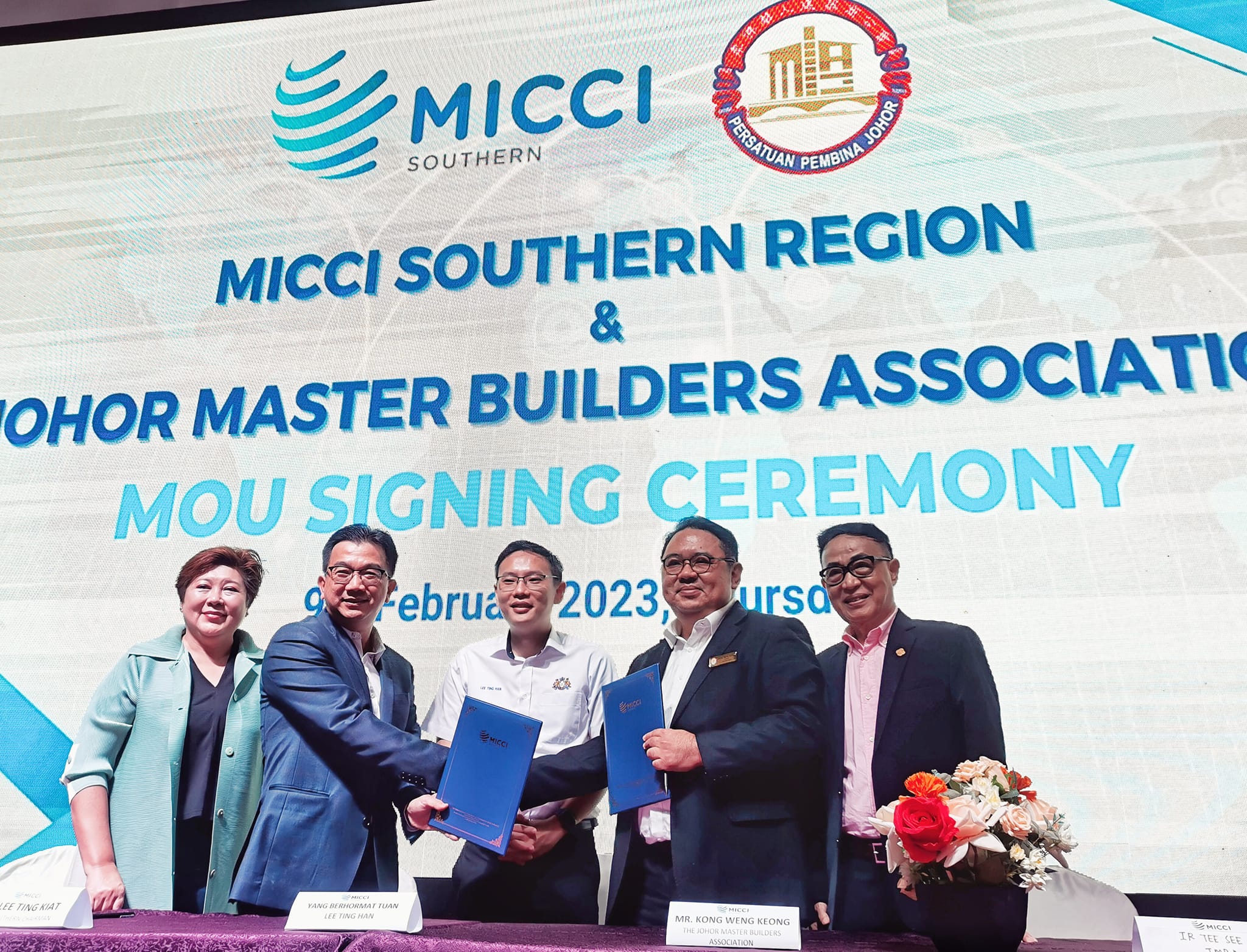 Fostering a closer collaboration with the Malaysia International Chamber of Commerce & Industry (Southern Region).
Today, we had created a new horizon for the Builders to learn and know from our strategic partnership with MICCI. Likewise, We hope we can provide our building expertise to the MICCI members in return.
Together we hope to create a bigger difference for the State of Johor. Here, we wish to extend our thanks to YB Lee Ting Han, our Past JMBA President and MICCI President, Ms Christina Tee for their precious time witnessing the signing off.