JMBA at Construction Forum S.O.S 2023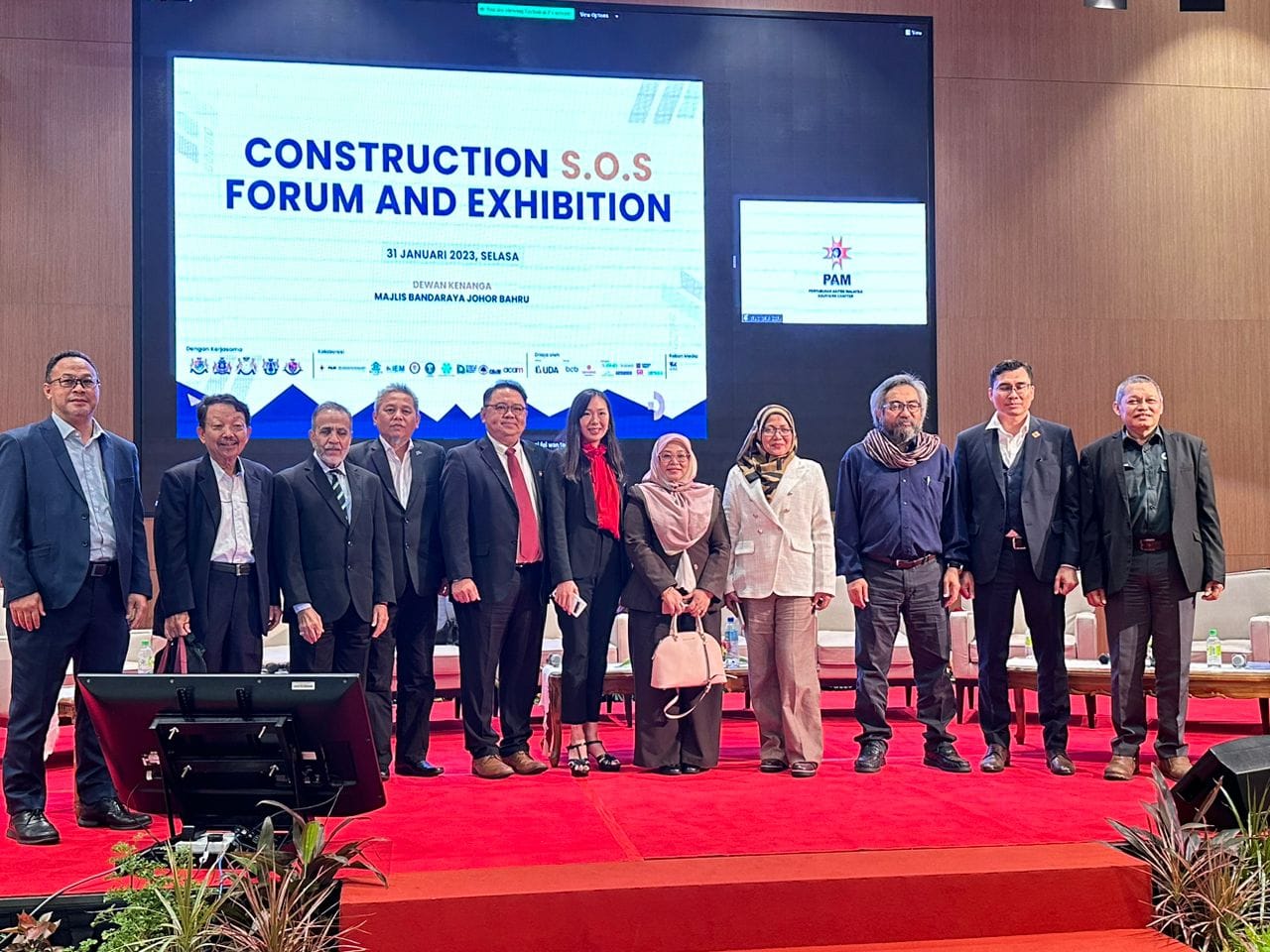 Our JMBA Historic Milestone – Greater Johor Bahru.
It's time to set the tone for Johor Bahru's upcoming year of development with a gathering of professionals from different industries. The event was graced with the presence of the Menteri Besar, YB Datuk Onn Hafiz.
For the first time, all professional associations consisting of developers, consultants and contractors will gather in a forum to share ideas and challenges in the construction industry. Current issues and share ideas on how to improve future project developments in Johor Bahru were shared and open to the public at Dewan Kenanga Menara MBJB today.
If you want to grow fast, do it alone, If you wish to go far, do it together.

(Ar Farik, PAM Southern Branch Chairman)