Construction S.O.S Forum and Exhibition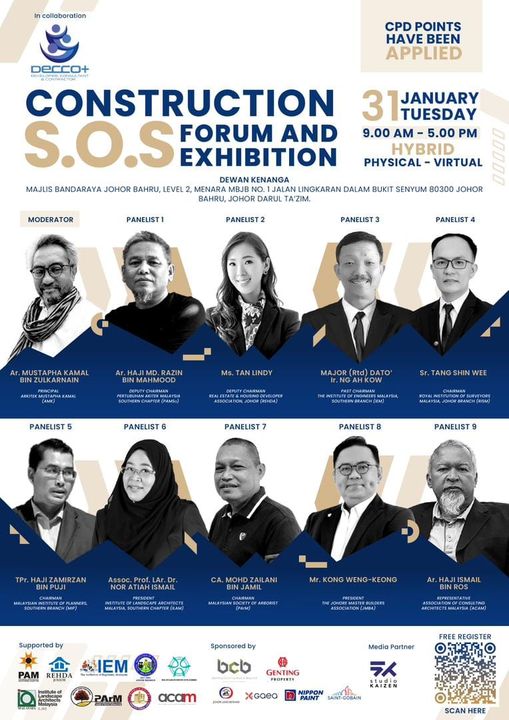 All professional associations consisting of developers, consultants and contractors will gather in a forum to share ideas and challenges in the construction industry. They will discuss current issues and share ideas on how to improve future project developments in Johor Bahru.
In addition, there will be an exhibition to showcase each profession open to the public on January 31, 2023 at Dewan Kenanga Menara MBJB.
Register now!
https://artvinvitation.studiokaizen.co/construction-s-o…/
Watch our promotional video at:
Follow us on Social Media to stay updated:
Facebook: http://facebook.com/PAMSouthernChapter
Instagram: http://facebook.com/PAMSouthernChapter
TikTok: https://www.tiktok.com/@pamsouthernchapter?_t=8YPDLo47ZWj…