Lift ban on foreign workers to boost growth, groups urge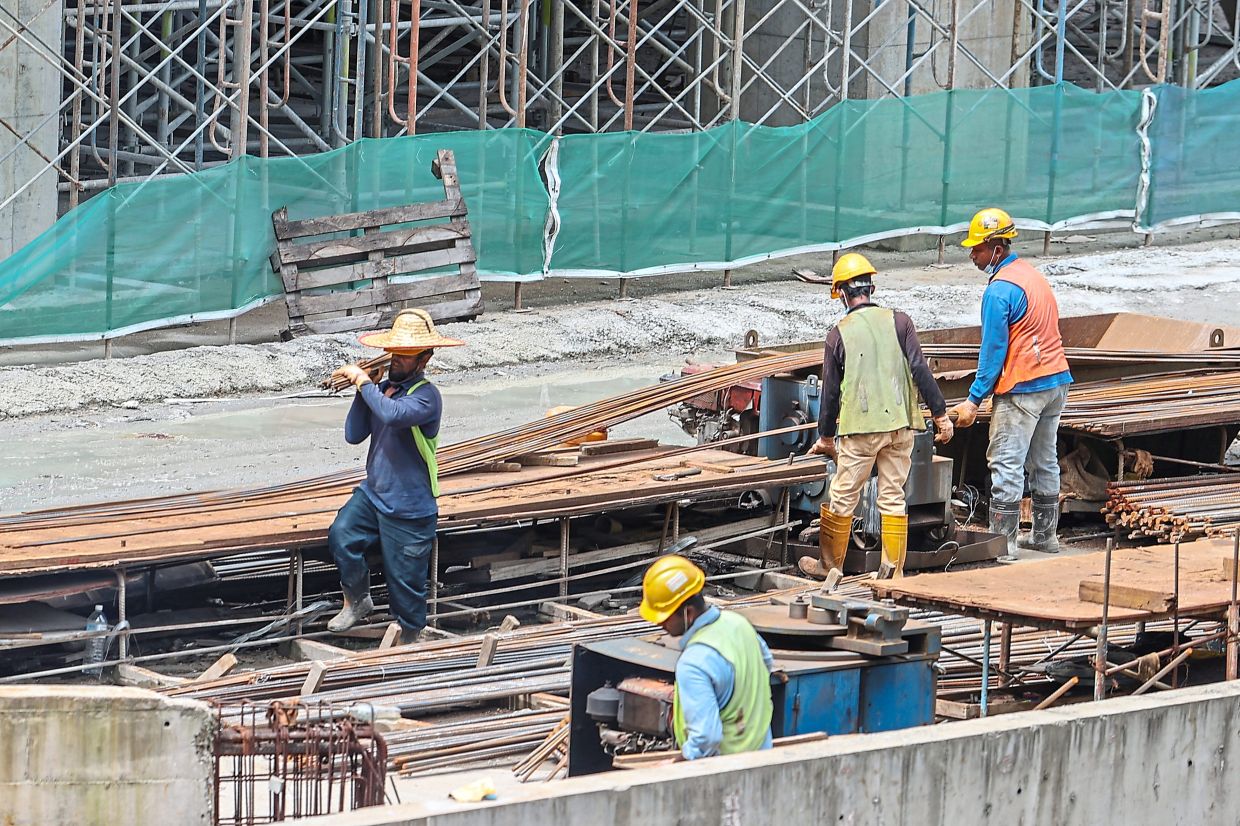 JOHOR BARU: The ongoing freeze on foreign worker approvals should be lifted to boost the country's productivity and economic growth, groups say.
Johor Master Builders Association president Kong Weng Keong said the government should not control foreign workers approvals as this could lead to labour shortage that would reduce productivity and bring negative economic consequences.
"Many Malaysian businesses rely on foreign workers to remain competitive in the global market. These workers often possess specialised skills, experience or knowledge that may be scarce in the local labour market.
"By controlling the approval of foreign workers, the government may hinder businesses' ability to recruit the right talent, which could hamper their competitiveness and hinder overall economic development," he told The Star.
He added that controlling the approval of foreign workers would also lead to an increase in bureaucracy, inefficiencies and frustration for employers that could potentially hinder their operations.
"The process of managing foreign worker approvals can be complex and time-consuming. If the government assumes exclusive control over these approvals, it would create additional administrative burdens and delays for businesses," he said.
Kong added that there is currently a need for more foreign workers in the construction sector to catch up with growing demand following the Covid-19 pandemic.
"In the post-pandemic era now, many industries and businesses are in a rush to speed up their business output. In Johor, we have seen many new industrial projects with higher project values and shorter construction schedules.
"More labourers are needed to fill the gap during these rush hours to catch up with the pace and speed up the recovery process as a whole.
"We have also received feedback from the local builders that most of the new workers were found to be unskilled. This could potentially be the key reason why more workers are required to do the same jobs now to meet the productivity requirements on site," he said.
Malaysia Federation of Vegetable Farmers Association president Lim Ser Kwee said that while the labour shortage issue has eased somewhat for now, there is no guarantee that the situation will remain the same in the long run.
"For now, we do have enough workers but the situation is very fluid and I do not know if we can say the same in months to come.
"If the freeze were to be imposed in the long run, it may be difficult for farmers to cope with demand during busy periods," he said.
He urged the government to hold more dialogue sessions with industry players from various sectors to find out their views and whether they have enough workers.
"Decisions with regard to manpower are crucial for the country's growth, especially now that we are recovering from the pandemic.
"They should be made carefully with discussions with those on the ground," he said.
On June 27, Home Minister Datuk Seri Saifuddin Nasution Ismail said there are no plans to allow new foreign workers to be brought in as close to 1.8 million applications had already been approved for all sectors.
He said that to date, his ministry had registered 680,000 foreign workers via the Recalibration Programme while the Human Resource Ministry had approved a quota of 1.136 million workers.
Refer full news: https://www.thestar.com.my/news/nation/2023/07/01/lift-ban-on-foreign-workers-to-boost-growth-groups-urge