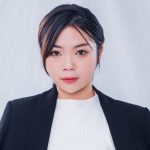 Low Lee Shin, Eugine
Council
Klasik Sempurna Construction Sdn. Bhd.
Hi Everyone,
My name is [Your Name], and I am the new [Job Title] at [Company Name]. I am writing to formally introduce myself and share a little bit about the work I'll be doing here.
I'd like to share some details about my own professional experience. [2-3 sentences about your experience].If you have any questions, please feel free to reach out to me directly. I look forward to getting to know all of you!